On The Move: MOVEBR NEWS


2020 Q3
A Message from the Mayor:
MOVEBR projects are well underway this quarter and in keeping with our commitment to provide transparency with accountability, I want to give you a brief

progress report

on the 72 projects in the program, all approved by the people of East Baton Rouge Parish.

As of October 1, 2020, we have 26 projects in planning, 22 in engineering procurement, 18 in design and 3 in construction. In addition, you can read below about the progress we are making to synchronize all traffic signals in East Baton Rouge Parish, starting with some of our major corridors. We have already heard from drivers who have noticed the improvement in traffic flow on the Florida Boulevard corridor, and there is more relief on the way. Yes, we are finally getting our traffic moving.

I am especially pleased to report that the MOVEBR program has spent over $26 million – almost 95% of our total spend – with local companies which helps keep our East Baton Rouge Parish economy strong. Of that amount, we are currently ahead of our target for investing in local small businesses with 26% participation by minority, woman, and veteran-owned companies.



Read more about MOVEBR's progress

.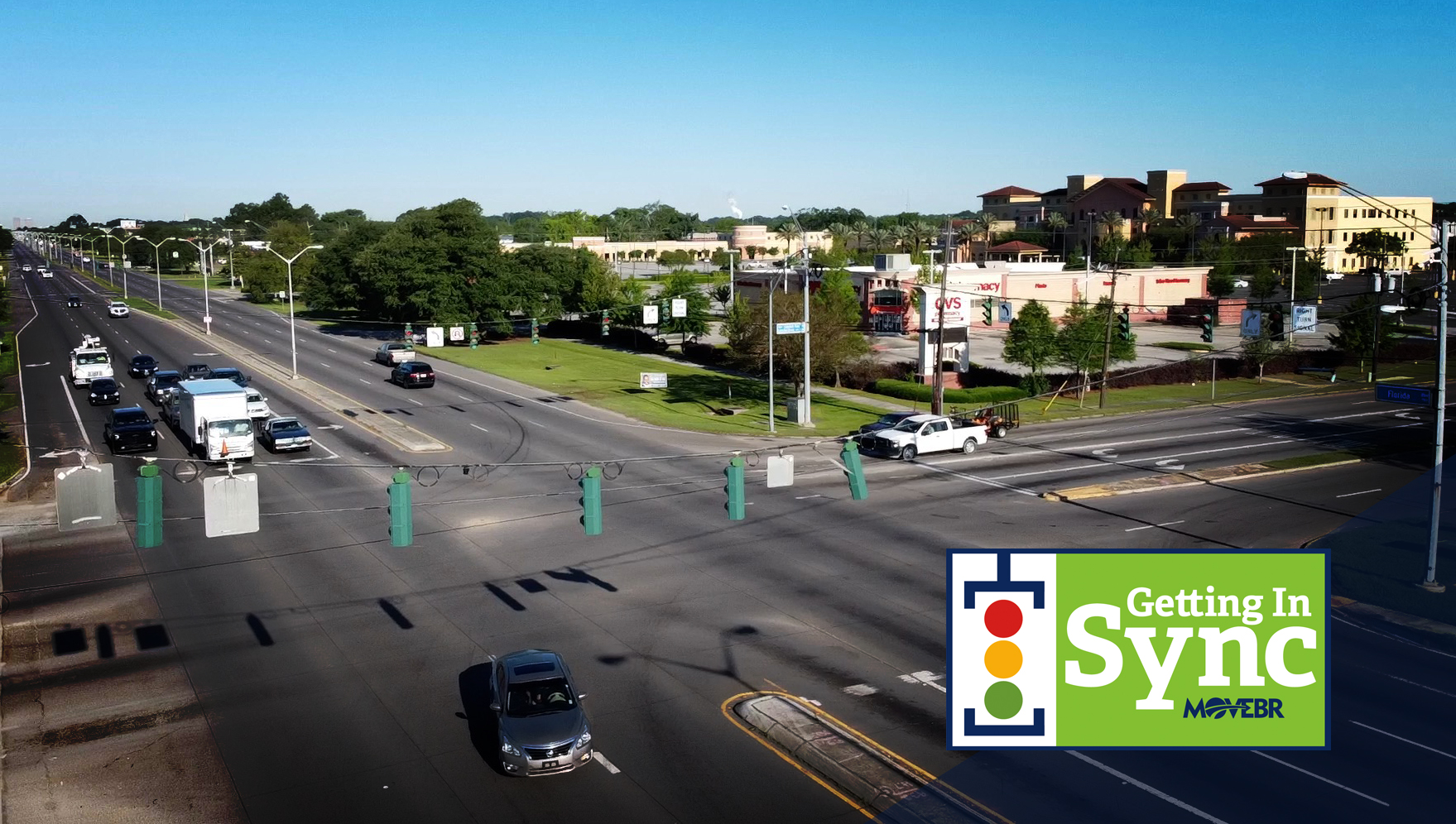 Drivers are Seeing Results as Signal Upgrades Continue
Upgrading traffic signals to reduce congestion throughout East Baton Rouge Parish is a top priority, and these MOVEBR projects were the first to get underway. Signal improvements are advancing on schedule and drivers are seeing results as

traffic signals

are being synchronized along some of our most congested corridors. We are hearing from drivers who have noticed improved traffic flow on Florida Boulevard and there are more enhancements to come.

Read more about traffic signal upgrades

.
Picardy-Perkins Connector/Mall of Louisiana Blvd. in Construction
Construction is happening on new capacity projects. The Picardy-Perkins Connector/Mall of Louisiana Blvd. is one of the new roadways being built by the MOVEBR Program. This new road will provide an alternative route to Bluebonnet Blvd., connecting Perkins Road to Mall of LA Blvd., and ultimately, I-10.

Read more about the Picardy-Perkins Connector/Mall of Louisiana Blvd. project

.
MOVEBR Kicks Off Sidewalk Construction on 72nd Ave.
Mayor-President Sharon Weston Broome broke ground on the first MOVEBR construction project, to build new sidewalks and other improvements on 72nd Avenue in North Baton Rouge. Phase 1 of the 72nd Avenue Sidewalks Project will build new 4-foot wide sidewalks on both sides of the street from Scenic Highway to I-110, improve bus stops and provide ADA compliant facilities for people living with disabilities.
"In the coming months and years, you will see groundbreakings like this throughout the parish as all 72 major MOVEBR projects enter their construction phase along with numerous new sidewalk projects. The sight of orange barrels and construction vehicles will soon give way to over $1 billion in transportation improvements voted for by you, the citizens of East Baton Rouge Parish." Read more about the 72nd Avenue Sidewalk Project.
New Interactive Search Options Make the MOVEBR Website More User-Friendly
Ensuring that stakeholders have the necessary and relevant information to follow the MOVEBR program is essential, so several new features have been added to the website. These additions will provide program information in a user-friendly manner on contracting opportunities, direct appointment candidates and selections and information on MOVEBR projects.

Read more about interactive search options on the MOVEBR website

.
Follow the Action in our Photo Gallery
Since the MOVEBR program began, the program management team has hosted several events to help design professionals, contractors, and small and minority business owners learn about the program and opportunities to provide services.
Some of the events, seminars and workshops are captured in the MOVEBR Photo Gallery. Just click on MOVEBR Photo Gallery to see some of the captured events and moments from the MOVEBR Program.
The MOVEBR Program is working hard to improve traffic and commuter efficiency in Baton Rouge. Check back here each quarter to see the MOVEBR program in action!
Want to Know When We're Moving Near You?
Stay Connected on Social Media!
We know you're busy, so to keep you in the loop for when MOVEBR projects are kicking off, we want to make sure you know how to

stay connected with us

.