Networking Event Connects Small Contractors and Primes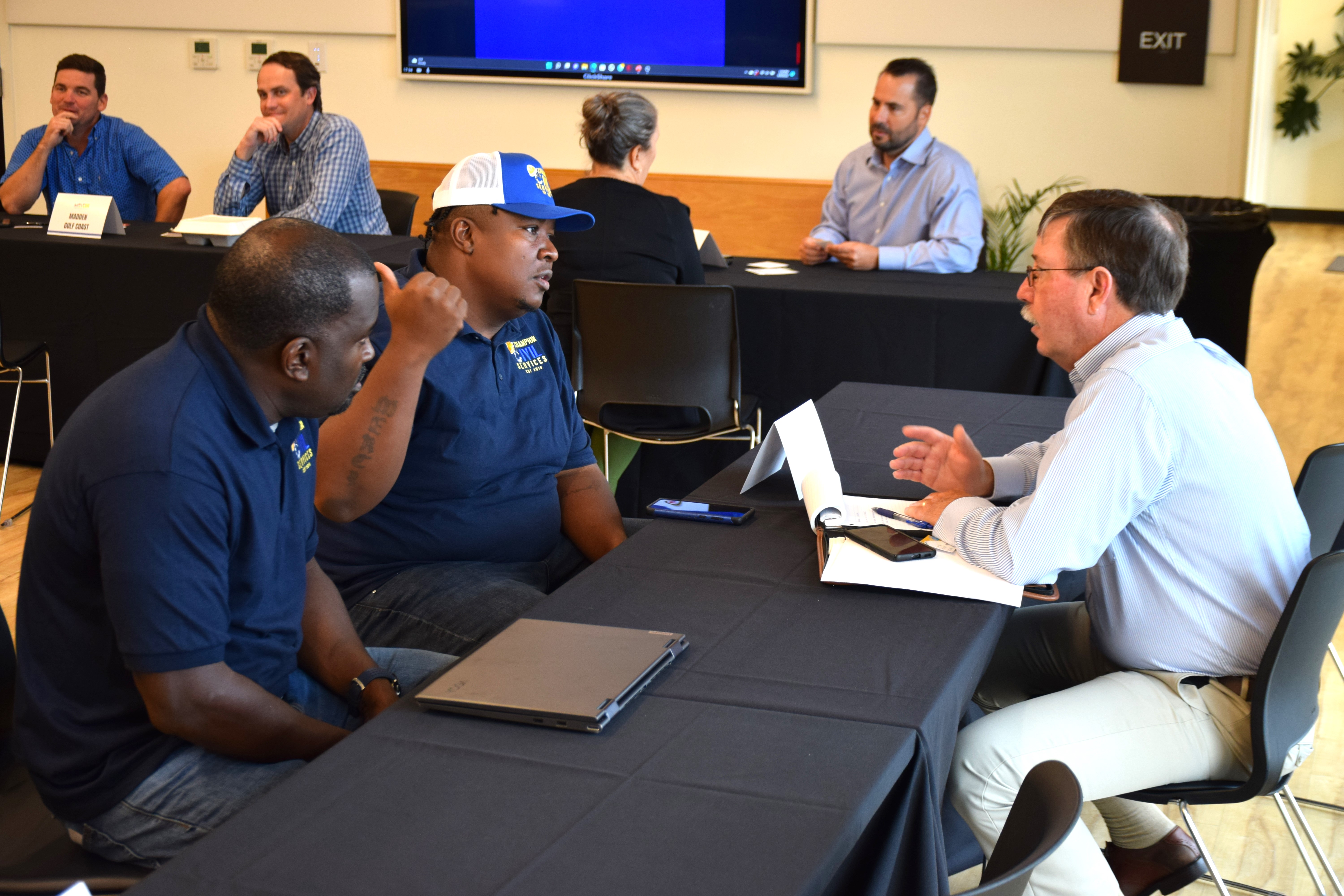 The MOVEBR Small Business Outreach (SBO) Program hosted a Construction Networking Event on September 8th at the Executive Center. Small business owners had the opportunity to meet and network with over 15 prime contractors. Ken Naquin, Chief Executive Officer of the Louisiana Association of General Contractors (LAGC) assisted with hosting the event.
Kris Goranson, Director of Purchasing for East Baton Rouge Parish, and Paul Narcisse, Assistant Director, presented information to the attendees about the Small and Emerging Disadvantaged Business (SEDB) program, which will help increase small business participation on City-Parish projects. You can learn more about the SEDB program at www.ebrpsedbe.com.
Michael Demouy, the Executive Director of Concrete and Aggregates Association of Louisiana (CAAL), spoke to the attendees about pervious concrete, how to get certified, and information about using pervious concrete applications in the MOVEBR Program.
Sign up here to receive information on future networking events to connect small businesses with opportunities in the MOVEBR program.