Working hard to move
East Baton Rouge forward.
MOVEBR is the largest and most significant transportation infrastructure investment in East Baton Rouge Parish history.
Stay up-to-date while we're on the move.
Interested in receiving updates on projects in your area as well as announcements for upcoming community meetings? Subscribe to our eNewsletter to receive this news and more directly to your inbox.
A Message from Mayor-President Sharon Weston Broome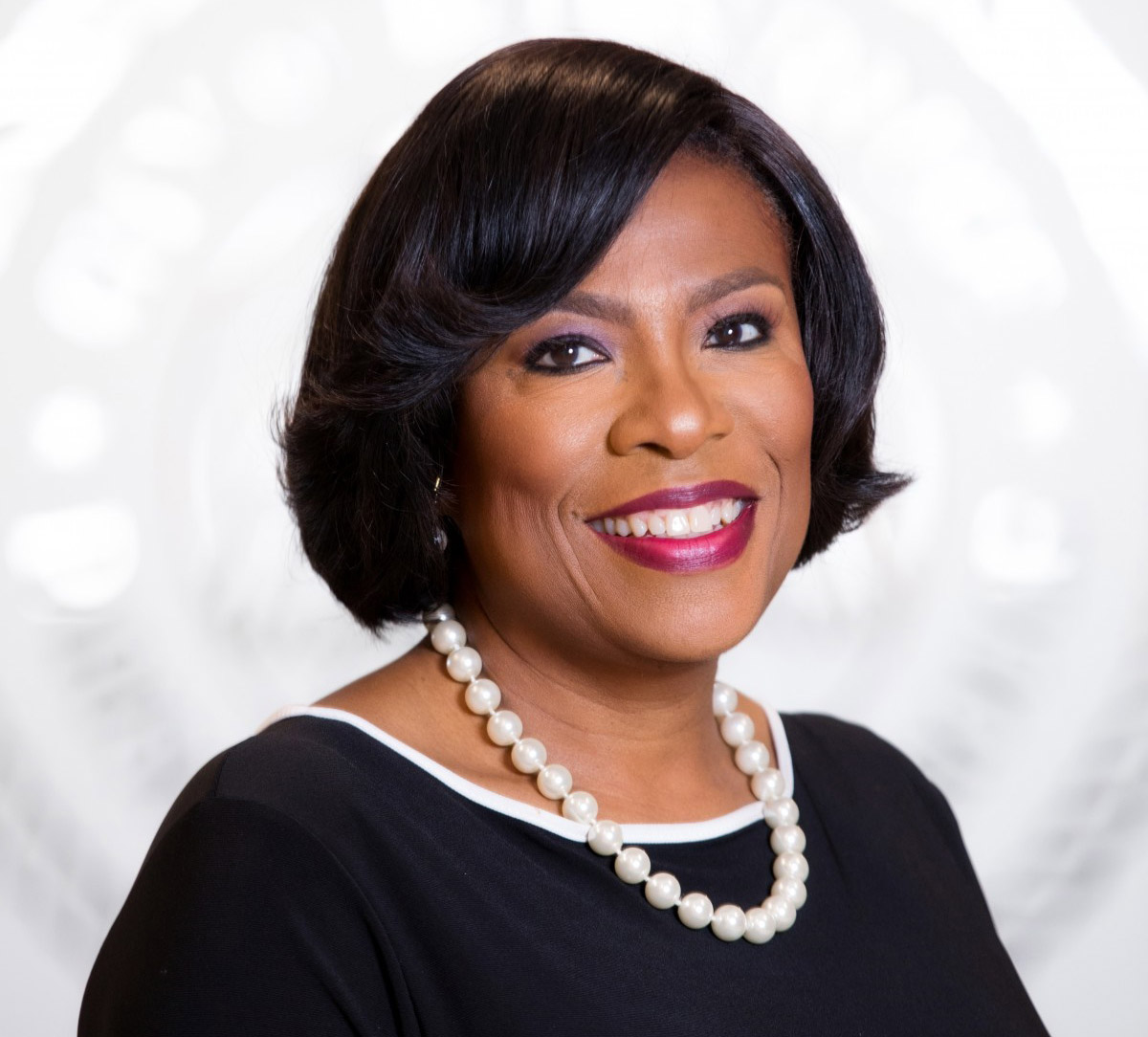 When voters approved the MOVEBR program, it included $49 million in funds for smaller, Future Community Enhancement (FCE) projects. At the onset of the program, I approved a $5M allocation to the much needed improvements at the LSU lakes. Since then, I have asked our Metro Council members to submit projects in their respective districts for evaluation and consideration for funding. After review by our administration, 29 new projects were authorized to move forward to design in 2023. To help connect small businesses with opportunities to participate in the MOVEBR program, we recently held a FCE Projects Showcase.
The 29 new enhancement projects include mobility improvements, traffic or pedestrian safety improvements, traffic calming measures, beautification and streetscaping to ensure design and build are the right size for small businesses to compete successfully.
At the Projects Showcase, engineers, contractors and other related firms were able to talk with program managers and learn more about the projects and the selection process. Information about our procurement process was also available at the showcase to help Socially and Economically Disadvantaged Businesses (SEDB) become certified with the City-Parish.
Meet the Small Businesses
The MOVEBR program has invited small minority-, woman- and veteran-owned companies to record a brief introductory video message about their companies. The videos are posted in the Small Business Video Library.
MOVEBR Project Pages
Project specific pages have been added to the MOVEBR Project List. The new project specific pages provide project-level updates and an opportunity for the public to submit comments regarding each project. The project specific pages were created to provide the public as much information as possible on each project.
Project Prioritization
The prioritization of more than 50 MOVEBR projects has been released, along with the locations where traffic signal synchronization and sidewalk construction projects are currently underway.
More about Prioritization
Have questions?
The MOVEBR Transportation and Infrastructure Improvements Program is the most significant transportation infrastructure investment in East Baton Rouge Parish history. The 1/2 cent sales tax proposition was approved by the voters of East Baton Rouge Parish on December 8, 2018. The tax became effective on April 1, 2019 and will continue for 30 years until March 31, 2049. Proceeds of the tax can only be spent on the approved list of projects.
The funding for MOVEBR comes from the collection of ½ cent sales tax (excluding food and drugs) which is to be collected over a period of 30 years.
The MOVEBR Project List outlines all projects approved by voters and their locations, along with links to project specific pages that provide project-level updates.
City-Parish officials and MOVEBR program managers have completed the process of prioritizing the 70 projects involved in the $1 billion road improvement program. The prioritized project list was released on October 30, 2019. View a recap of the October 30, 2019 MOVEBR Prioritization Press Conference here.
Yes, you can receive notifications for specific projects by joining our mailing list on the Contact Us page and signing up for notifications. As project updates are made available, you will receive notifications via email. You can also follow @movebrla at Facebook, Instagram and Twitter.
Yes. The MOVEBR program has a Small Business Outreach (SBO) effort designed specifically to work with small businesses who wish to engage in contracting with the program. The SBO team can be reached through the Small Business Contact Form.
On the MOVEBR website you can visit our mailing list page where you can sign up for newsletters and/or other notifications listed, or you can visit the Contact Us page to submit a question or comment and someone will get back in touch with you a timely manner.
Please contact Mark Armstrong, the Mayor's Chief Communications Officer, maarmstrong@brla.gov.
The MOVEBR website will be updated with status information on each project, from planning, to design, to construction and completion, and will serve as a main reference point. For notifications of project updates, stakeholders can sign up on the website's Contact Us page.
The New Capacity and Corridor Enhancement projects are limited to those projects identified in the tax referendum. However, future parish-wide community enhancement projects will be added to the list based on a call for projects by the City-Parish.
Comments and concerns can be provided on the Contact Us page of the website.
A list of companies that have been awarded contracts can be found on the Direct Appointments, Pre-Construction, and Construction Pages for their respective services.
The current status of a project can be found on its specific project page. A list of all project pages can be found on the Project List.
Roundabouts represent a potential solution for intersections with many conflict points. Though not appropriate for all situations, roundabouts reduce vehicle movements across traffic. Read more about Roundabouts here.
Access management is a set of techniques to control access to highways, major arterials, and other roadways. Some access management techniques include J-Turns, Pavement Widening at U-Turns, Bulb-Outs, Medians and Rectangular Rapid-Flashing Beacons (RRFBs). Read more about Access Management here.