70
+

Projects
40
+

New Capacity Improvements
30
+

Corridor & Mobility Enhancements
Working hard to move
East Baton Rouge forward.
MOVEBR is the largest and most significant transportation infrastructure investment in East Baton Rouge Parish history.
Stay up-to-date while we're on the move.
Interested in receiving updates on projects in your area as well as announcements for upcoming community meetings? Subscribe to our eNewsletter to receive this news and more directly to your inbox.
A Message from Mayor-President Sharon Weston Broome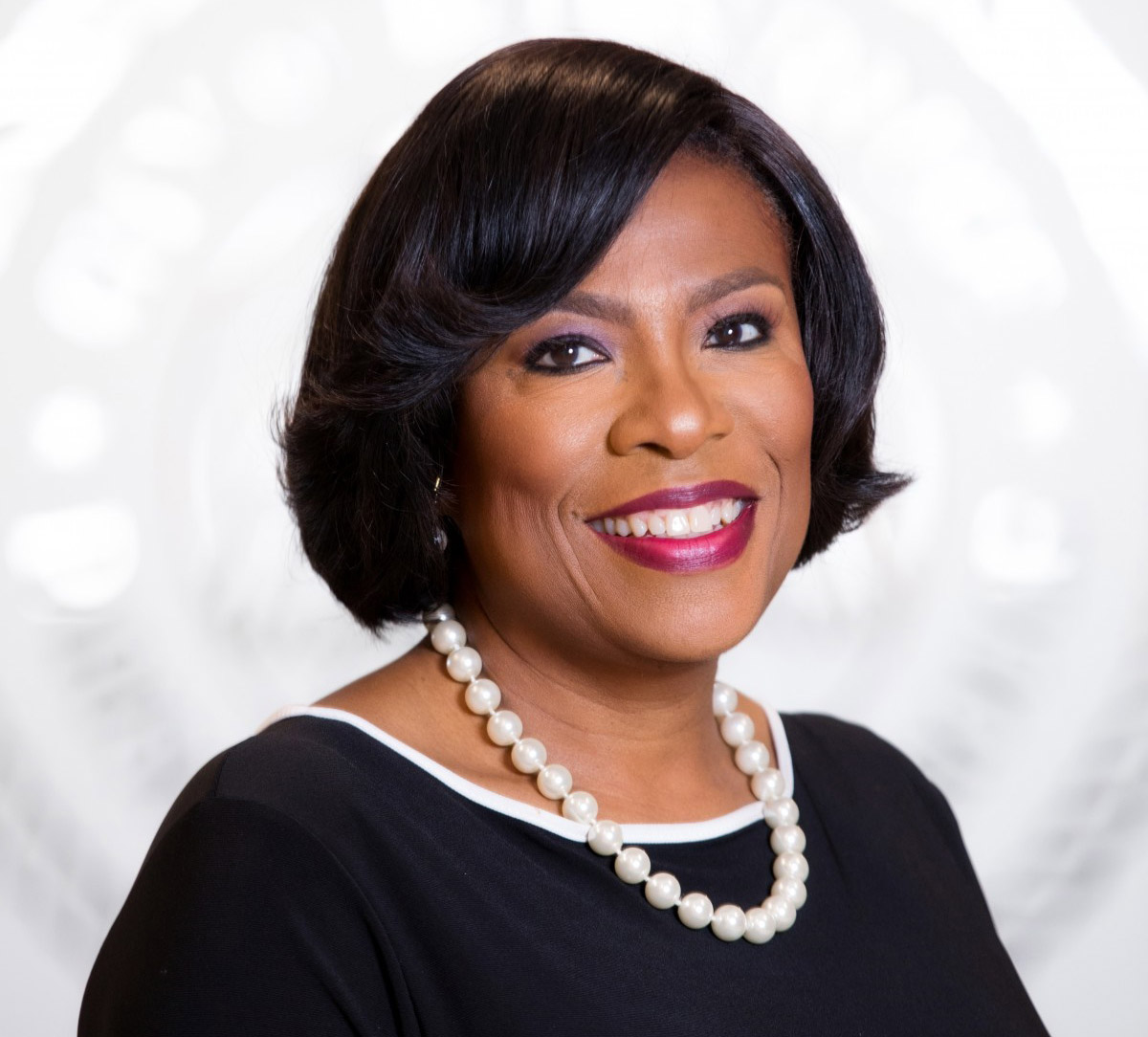 2021: A Year of Building for MOVEBR
Following a year that saw MOVEBR projects quickly advancing from planning to engineering design and into construction, 2021 is a year for building.
We will build new roadways as construction gets underway on seven significant capacity projects and one existing corridor enhancement project. We will continue installing fiber optic cable to connect all traffic signals for synchronization and efficiency. At the same time, we are building stronger neighborhoods as new sidewalks will make our community more walkable and connected to public transit and businesses.
I am especially happy to report that just as we designed a road improvement program to benefit the entire parish, these first projects vary in location and scale. They range from MacHost Road in the north to Pecue Lane to the south, and from Scenic Highway in the west to O'Neal Lane in the east. In scale, they include a $52 million capacity project and a $200,000 sidewalks project – all improving our ability to move around safely and efficiently in our city and parish.
Meet the Small Businesses
The MOVEBR program has invited small minority-, woman- and veteran-owned companies to record a brief introductory video message about their companies. The videos are posted in the Small Business Video Library.
MOVEBR Project Pages
Project specific pages have been added to the MOVEBR Project List. The new project specific pages provide project-level updates and an opportunity for the public to submit comments regarding each project. The project specific pages were created to provide the public as much information as possible on each project.
Project Prioritization
The prioritization of more than 50 MOVEBR projects has been released, along with the locations where traffic signal synchronization and sidewalk construction projects are currently underway.
More about Prioritization
Have questions?
The MOVEBR Transportation and Infrastructure Improvements Program is the most significant transportation infrastructure investment in East Baton Rouge Parish history. The 1/2 cent sales tax proposition was approved by the voters of East Baton Rouge Parish on December 8, 2018. The tax became effective on April 1, 2019 and will continue for 30 years until March 31, 2049. Proceeds of the tax can only be spent on the approved list of projects.
The funding for MOVEBR comes from the collection of ½ cent sales tax (excluding food and drugs) which is to be collected over a period of 30 years.
3.What are the MOVEBR projects and where are they located?
The MOVEBR Project List outlines all projects approved by voters and their locations, along with links to project specific pages that provide project-level updates.
4. How are the projects being prioritized and when will the City-Parish release the prioritized list?
City-Parish officials and MOVEBR program managers have completed the process of prioritizing the 70 projects involved in the $1 billion road improvement program. The prioritized project list was released on October 30, 2019. View a recap of the October 30, 2019 MOVEBR Prioritization Press Conference here.
5. Can I receive notifications for specific projects?
Yes, you can receive notifications for specific projects by joining our mailing list on the Contact Us page and signing up for notifications. As project updates are made available, you will receive notifications via email. You can also follow @movebrla at Facebook, Instagram and Twitter.
6. As a small business owner, are there opportunities to get involved in some of these projects?
7. How can I find out more about a certain topic on the program?
On the MOVEBR website you can visit our mailing list page where you can sign up for newsletters and/or other notifications listed, or you can visit the Contact Us page to submit a question or comment and someone will get back in touch with you a timely manner.
8. Who should the media contact with MOVEBR inquiries?
9. How will I know when these projects will be constructed?
The MOVEBR website will be updated with status information on each project, from planning, to design, to construction and completion, and will serve as a main reference point. For notifications of project updates, stakeholders can sign up on the website's Contact Us page.
10. Will other projects be added to the list already developed?
The New Capacity and Corridor Enhancement projects are limited to those projects identified in the tax referendum. However, future parish-wide community enhancement projects will be added to the list based on a call for projects by the City-Parish.
11. Where can I provide comments and concerns on the website?
Comments and concerns can be provided on the Contact Us page of the website.
12. How can I find a list of companies that have been awarded contracts?
13. How do I find the current status of a project?
The current status of a project can be found on its specific project page. A list of all project pages can be found on the Project List.