Mayor Broome Kicks Off MOVEBR Program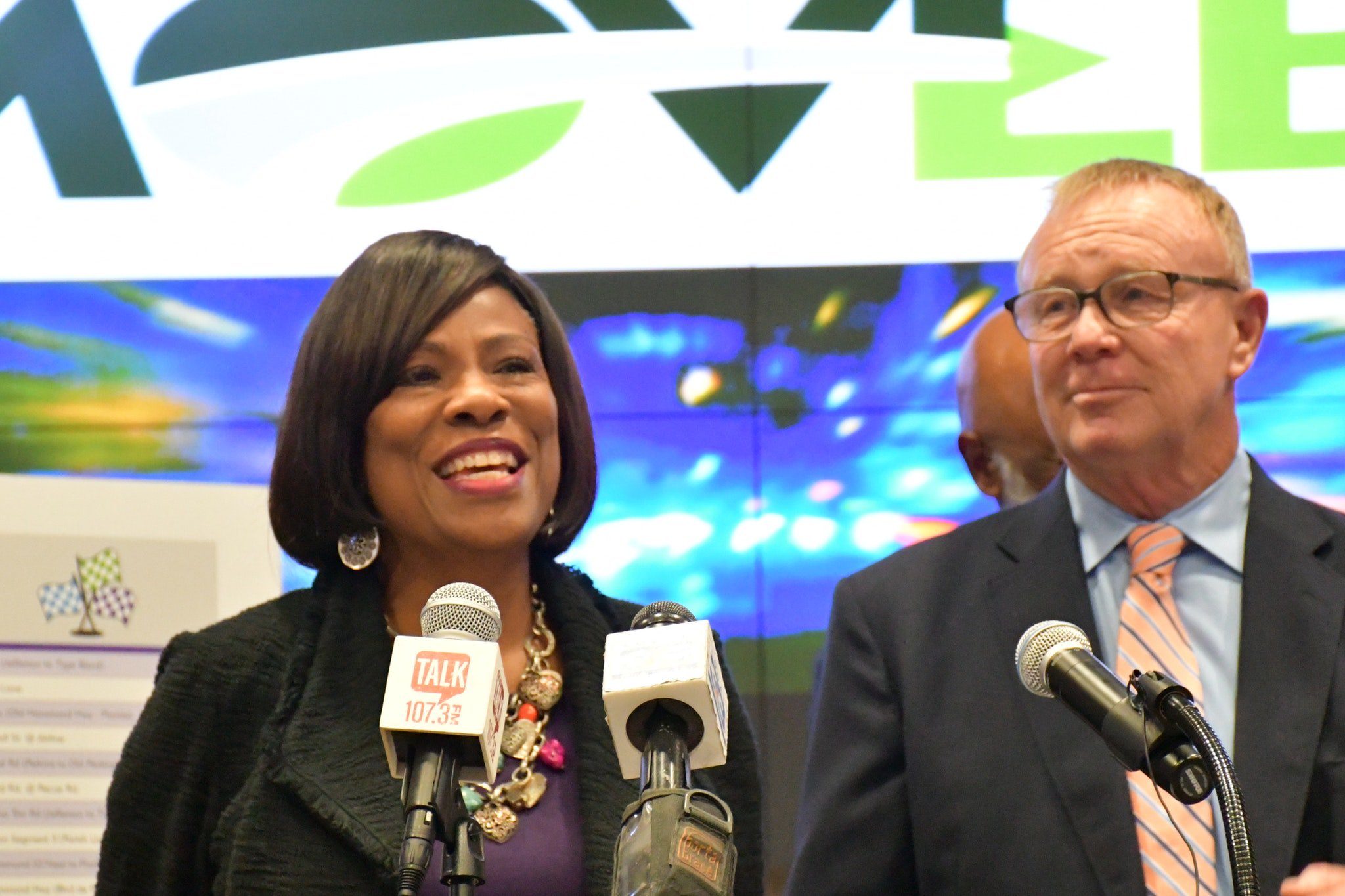 Mayor-President Sharon Weston Broome officially kicked off the MOVEBR Transportation and Infrastructure Improvements program today, with a look ahead at more than 70 projects that will build new roads and sidewalks, improve existing corridors and manage traffic signals.
"This program will address long overdue congestion issues throughout our City-Parish while making our streets safer and more pedestrian-friendly," Mayor Broome said. "We are building for the future to ensure our local economy stays strong and all residents have the quality of life."
The MOVEBR program, the City-Parish's largest infrastructure initiative in its history, will invest $1 billion to help reduce traffic congestion, build sidewalks, and manage traffic signals. All funds collected by the ½ cent sales tax are dedicated to the projects approved by voters.
Broome said the program team, led by Assistant Chief Administrative Officer Kelvin Hill and Director of Transportation and Drainage Fred Raiford, has been working since July, with broad outreach to local advocacy groups through Prioritization and Design workgroups, to get the program ready to launch.
She pointed to the following items residents can expect to see:
A new website: Launched today, movebr.brla.gov, allows residents to sign up to receive updates, follow the progress of the program and link to updated information on social media. MOVEBR program information will be shared on Facebook, Twitter and Instagram using the handle @movebrla. The website will develop into the primary resource for program information, with project maps linked to the City-Parish GIS platform and a tracker to view the status of projects.
Project Prioritization: Following meetings with stakeholders that began in late August, project prioritization will be announced in mid-October.
Small Business Outreach: Local small business owners, including minority, women and veteran-owned businesses, will be provided information on opportunities to conduct business with the MOVEBR program. The first MOVEBR Small Business Outreach Workshop will be held on October 3rd at Delmont Gardens Library from 5:30 – 7 pm.
Complete Streets Coordination: Working with stakeholder groups that advocate for green infrastructure, ADA compliance, and greater mobility, the MOVEBR team is establishing guidelines and standards for projects to incorporate best practices.
On August 28, the Metro Council approved an initial bond sale of up to $200 million to kick-start construction on the MOVEBR projects.