Emergency Power Installation Completed for Traffic Signals on Key Corridors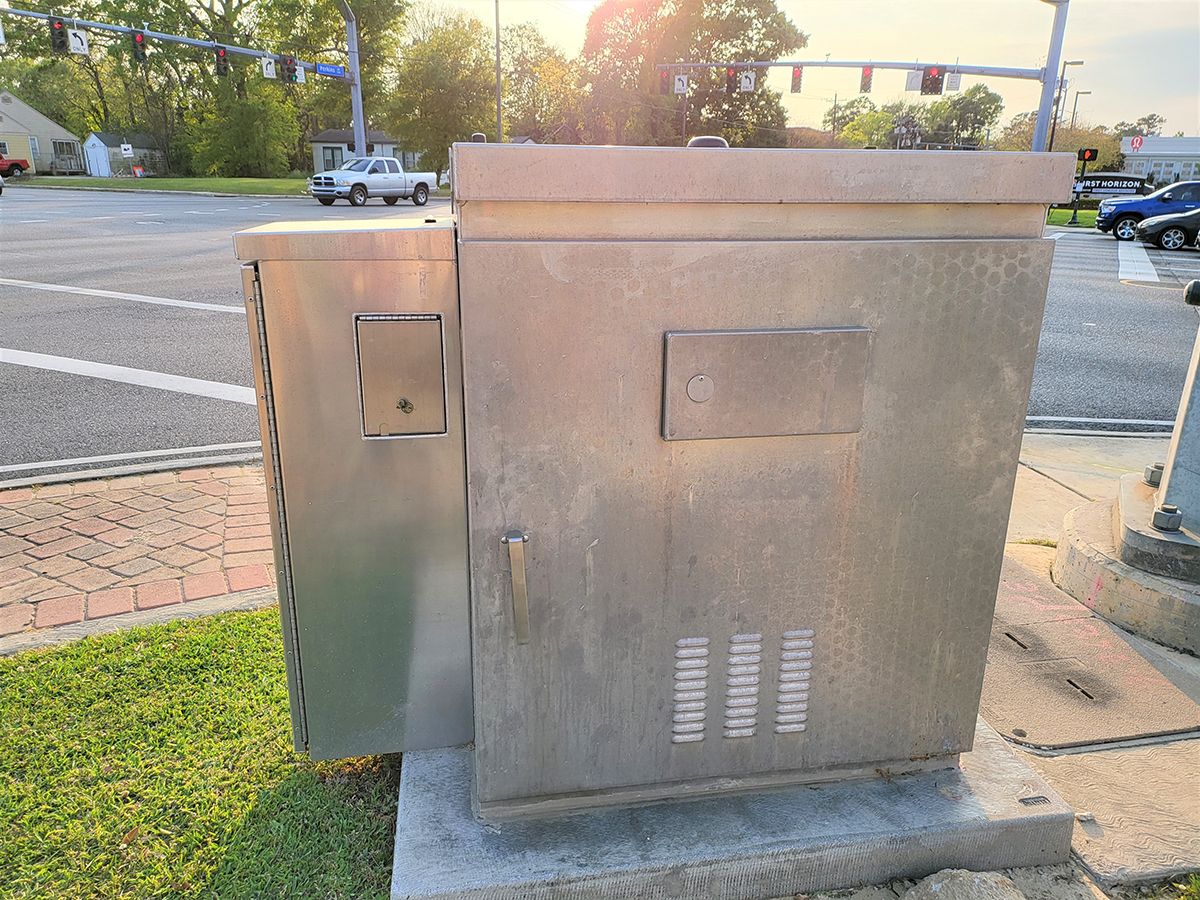 The Department of Transportation and Drainage and the MOVEBR program managers recently provided a detailed update on traffic signal improvements throughout the parish.
As we move into spring and summer with a tradition of thunderstorms developing on short notice, 117 Uninterruptible Power Supplies (UPS) have been installed on signals along key corridors to keep traffic moving in the event of power outages, completing this phase of projects.
How do the Uninterruptible Power Supplies work? The MOVEBR program identified areas of high traffic volumes where a power outage would mean drivers should proceed as if the intersection is a four-way stop. This typically results in greatly increased traffic congestion and more crashes.
An emergency power supply will provide battery back-up to a signal for up to four hours, allowing the traffic to continue moving as we work to restore power to the signal.
The corridors identified include Bluebonnet Boulevard, Burbank Drive, College Drive, Coursey Boulevard, Essen Lane, Foster Drive, Harrell's Ferry Road, Jefferson Highway, Lee Drive, Millerville Road, Nicholson Drive, O'Neal Lane, Old Hammond Highway, Perkins Road, Sherwood Forest Boulevard, and Stanford Avenue. In addition, key intersections with significant traffic are included, bringing the total to 117 locations.
Public safety is an important aspect of the MOVEBR program and these emergency power supplies will keep traffic moving safely when power is interrupted by weather or other incidents.
You can read more about how Baton Rouge is leading the way in traffic signal connectivity.