Florida Street ADA Compliance Project Gets Underway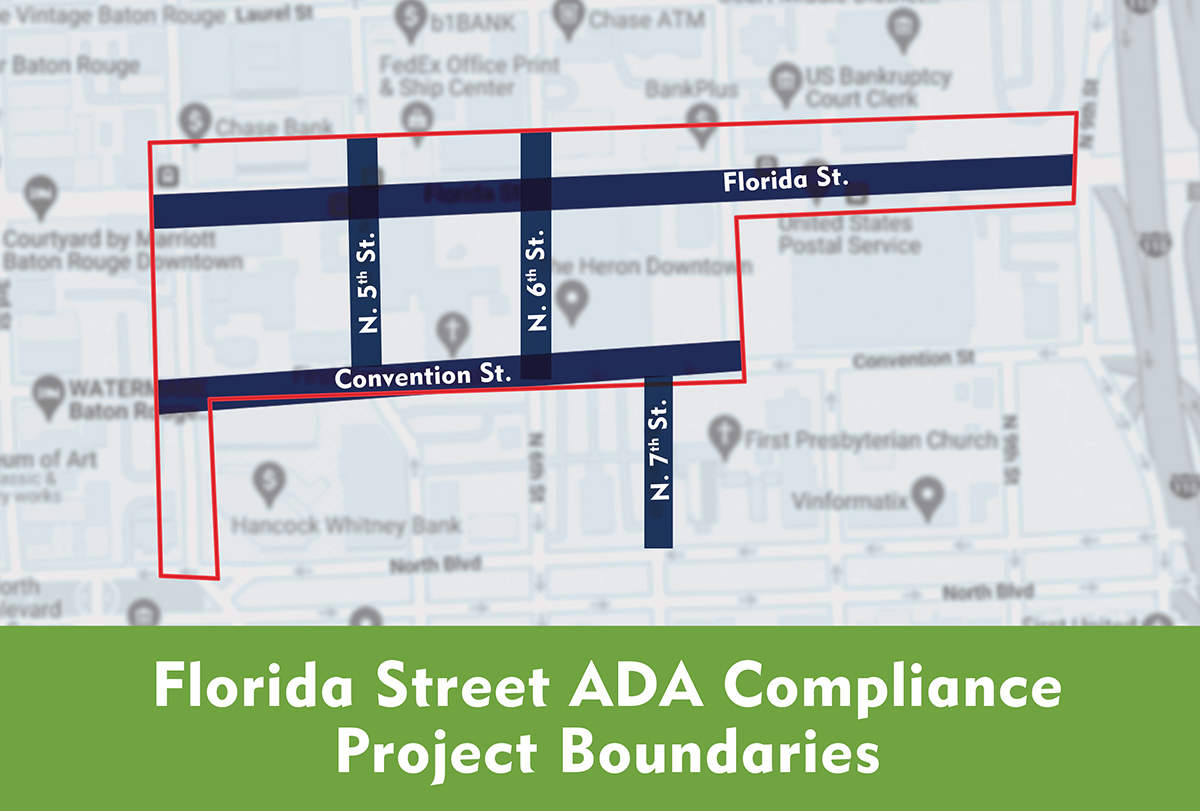 The Florida Street ADA Compliance Project is one of the 21 ADA projects MOVEBR will complete. The project area was chosen based on the proposed Bus Rapid Transit (BRT) route which runs west on Florida Street, turns down Fourth Street and eventually continues to Nicholson Drive. Once completed, the project will yield ADA compliant streets and sidewalks leading to the proposed transit station.
The Florida Street ADA project repairs include the removal and replacement of concrete sidewalks and driveways (typically to provide proper slopes), corner bulbouts at certain intersections, ADA ramps and crosswalks, height adjustment or reorientation of existing pedestrian push buttons, replacement of some pedestrian push buttons with audible push buttons, and some minor tree trimming.
Because the project could impact churches, hotels, restaurants, businesses, and downtown events and activities, the MOVEBR program is enacting a proactive public education campaign to inform downtown stakeholders and minimize any impacts.
If a business experiences a problem related to the construction of this project that disrupts its normal business operations, the issue should be reported to a dedicated phone number: (225) 399-3123 for an expedited response. The MOVEBR Rapid Response Team will work with the project managers to resolve the problem and keep the business informed of the status.
Construction of the Florida Street ADA project is expected to take 4-5 months.