MOVEBR is Exceeding Target for Local Small Business Participation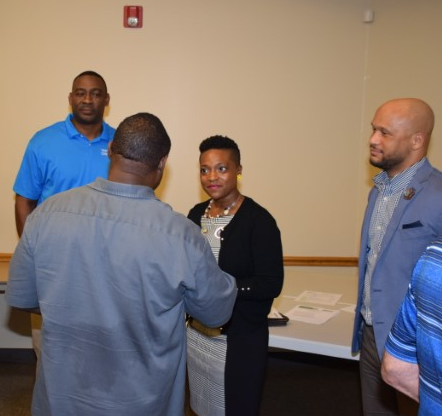 Mayor-President Sharon Weston Broome announced the MOVEBR program is on track to exceed her target of 20% in small business participation in the MOVEBR program with current spending committed for preconstruction services at 40% for small businesses and a forecast of at least 33% over the life of the program, excluding program management services.
The Mayor attributed participation by local opportunity for small and minority-, women- and veteran-owned businesses as the result of outreach to educate local small businesses on the program's contracting opportunities and how to access the City-Parish procurement and selection processes.
The MOVEBR program has currently committed approximately $46 million for preconstruction activities, excluding cost of property and utility relocations, with small businesses contracted to provide 40% of those services. By the completion of the program, the amount of local small business spending on preconstruction activities is forecast to exceed $57 million.
The total preconstruction services spending on MOVEBR projects that are currently active amounts to over $30 million on capacity projects and over $16 million on corridor enhancement projects.
Since its launch, the MOVEBR program has conducted workshops, converted to webinars when in-person meetings were cancelled due to the COVID-19 crisis, to inform local small businesses on opportunities to participate. Information has been provided about the professional services needed on MOVEBR projects, how to access and apply to be a City-Parish vendor, and networking opportunities for large and small businesses interested in teaming to pursue work together.
The City-Parish has offered small contracting opportunities along with the larger projects to provide openings for small businesses.
The MOVEBR program's goal is to be the industry standard of excellence for delivering transportation with a diverse network of small businesses that shared in the work. By exceeding the target set for small business participation, the MOVEBR program is helping to keep East Baton Rouge Parish strong.