MOVEBR Program Provides Update on Signalization Projects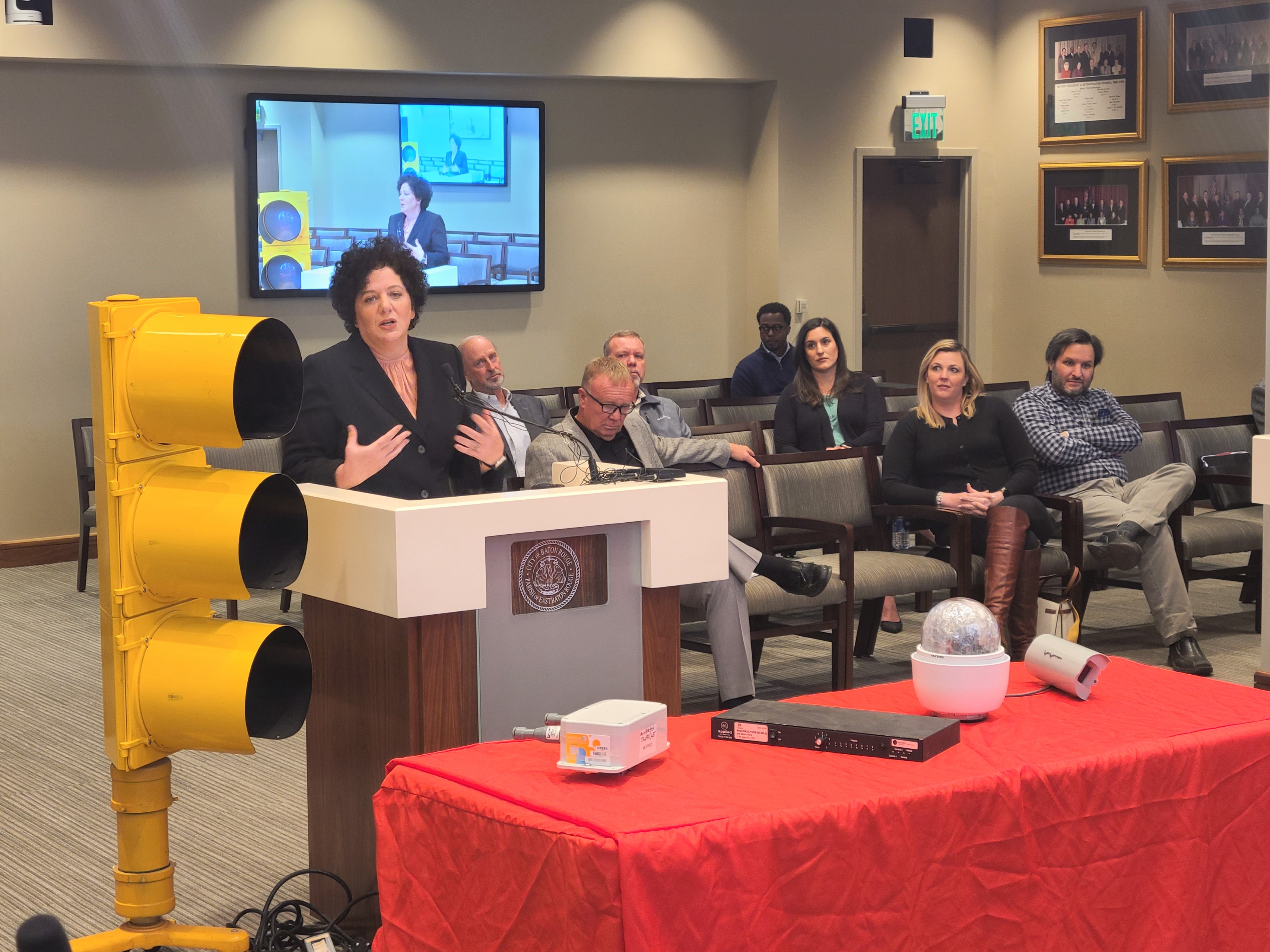 The MOVEBR program provided a comprehensive update to local news media on the signal improvement projects, including the installation of fiber optic cable, detection devices and cameras, and hardware and software upgrades.
Acting Chief Traffic Engineer Cyndi Pennington outlined goals for the signal improvements with the first being to provide consistent commute times for drivers to help manage their time more efficiently.
Other goals for the signal improvements projects include building a connected city that can be managed from a central location, the Advanced Traffic Management Center on Harding Boulevard.
The City-Parish goals also included achieving on-demand control of signals to make real-time adjustments for incidents such as crashes, wide-loads, or signal service; special events such as football games or concerts; emergency evacuations; unusual congestion; and interstate construction projects.
Faster emergency response times are also being realized with the new technology. Emergency preemption technology allows EMS and fire trucks to have priority by turning signals green when they approach, making our streets safer for emergency vehicles and roadway users.
The majority of cities in the U.S. do not have fully connected traffic signals. Now Baton Rouge is leading the way.