Moving Forward During COVID-19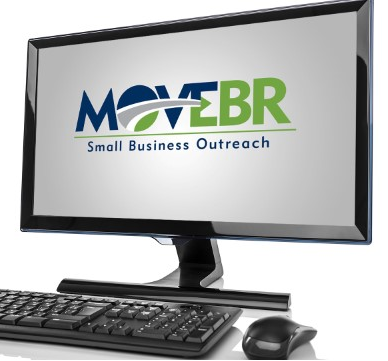 As the state faced unprecedented times caused by the shutdown of many businesses and in-person activities during the COVID-19 crisis, the MOVEBR Program kept moving to keep important infrastructure projects on track. One of the project team's first actions when many activities were moved online was to create two webinars for our Small Business Outreach (SBO).
The first webinar provided information on the various remote platforms being used for online conferencing. This webinar was timely and focused on the types of remote communication platforms such as Zoom, Skype, WebEx, Go-to-Meeting and more. Participants were given tips for using online conference software, the pros and cons of each platform, helpful hints, best practices and etiquette while using remote platforms for meetings. This webinar can be viewed on the Remote Platforms Webinar page.
A second webinar covered Tips for Responding to Requests for Qualifications (RFQs) and was designed to help small businesses present their credentials for teaming opportunities and project work. RFQ presentations can make a difference for small and minority businesses to secure work on larger projects. Presentation of firm information, the quality of a proposal, and clarity of knowledge of the work required all make for a winning submission to an RFQ. The webinar also provided those small businesses with some of the changes to the RFQ Scoping Requirements in the City-Parish. For more information and to view the webinar, visit the Tips for Responding to RFQs page.
As the program managers have continued to work remotely, the City-Parish has also utilized online platforms to continue the selection of firms for professional engineering services for MOVEBR projects. The MOVEBR program management team continues to work closely with the Mayor's Office and the Administration to keep the community informed and projects moving forward in a safe and efficient manner for all.