New Community Enhancement Projects Added to Website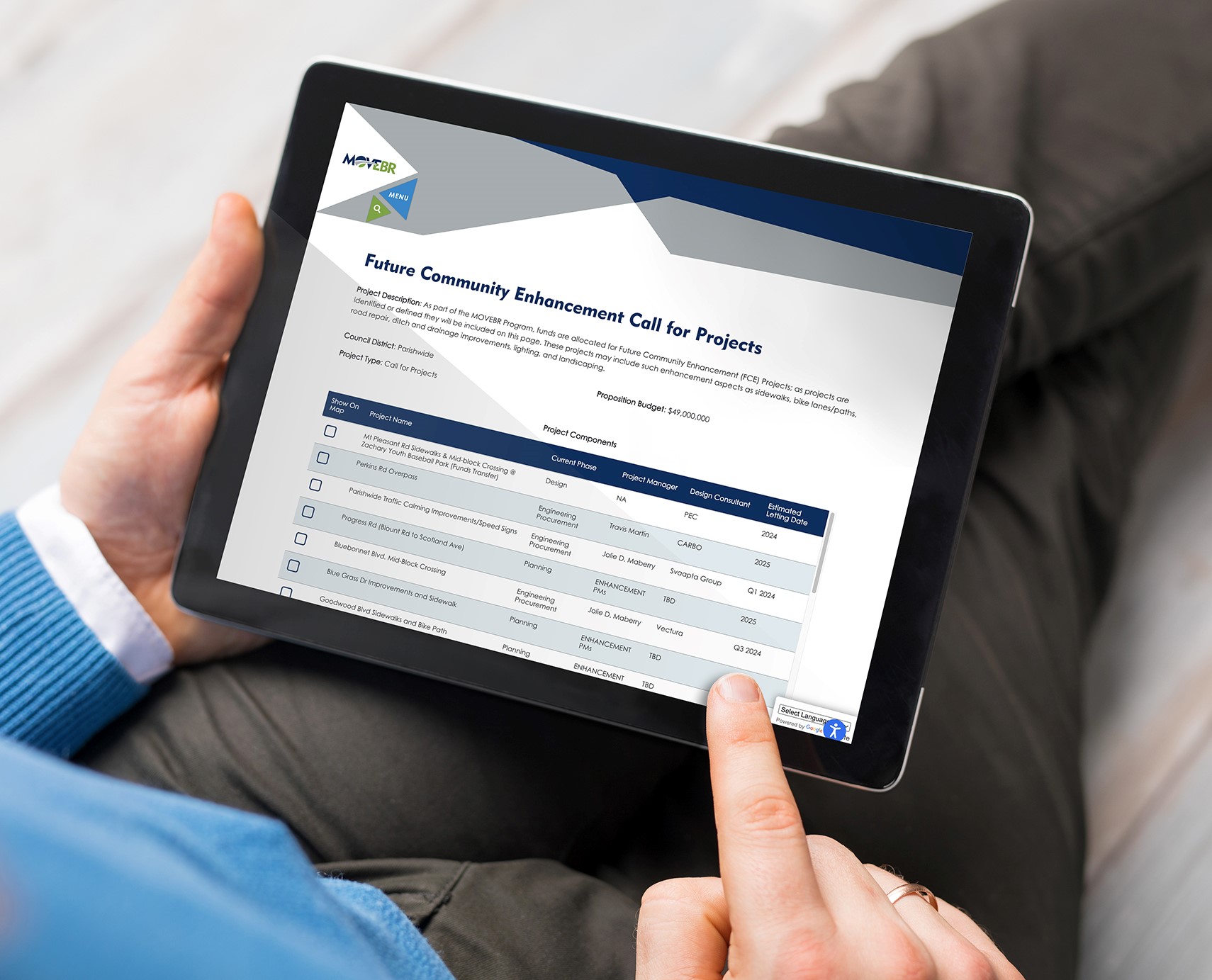 The first call for future community enhancement projects was completed in early 2023. A total of 29 new projects have been added to the MOVEBR website so citizens can follow progress on these projects. You can find more information on these projects by searching for "future community enhancement" under All Projects on the home page.
When East Baton Rouge Parish voters approved the MOVEBR program, it included $49 million in funds for smaller, future enhancement projects. Metro Council members submitted projects for consideration and a projects showcase was held to give small businesses an opportunity to learn more about how to compete for work on these projects.
These enhancement projects include mobility improvements, traffic or pedestrian safety improvements, traffic calming measures and beautification and streetscaping.