Pervious Concrete Sidewalks Can Help Reduce Stormwater Runoff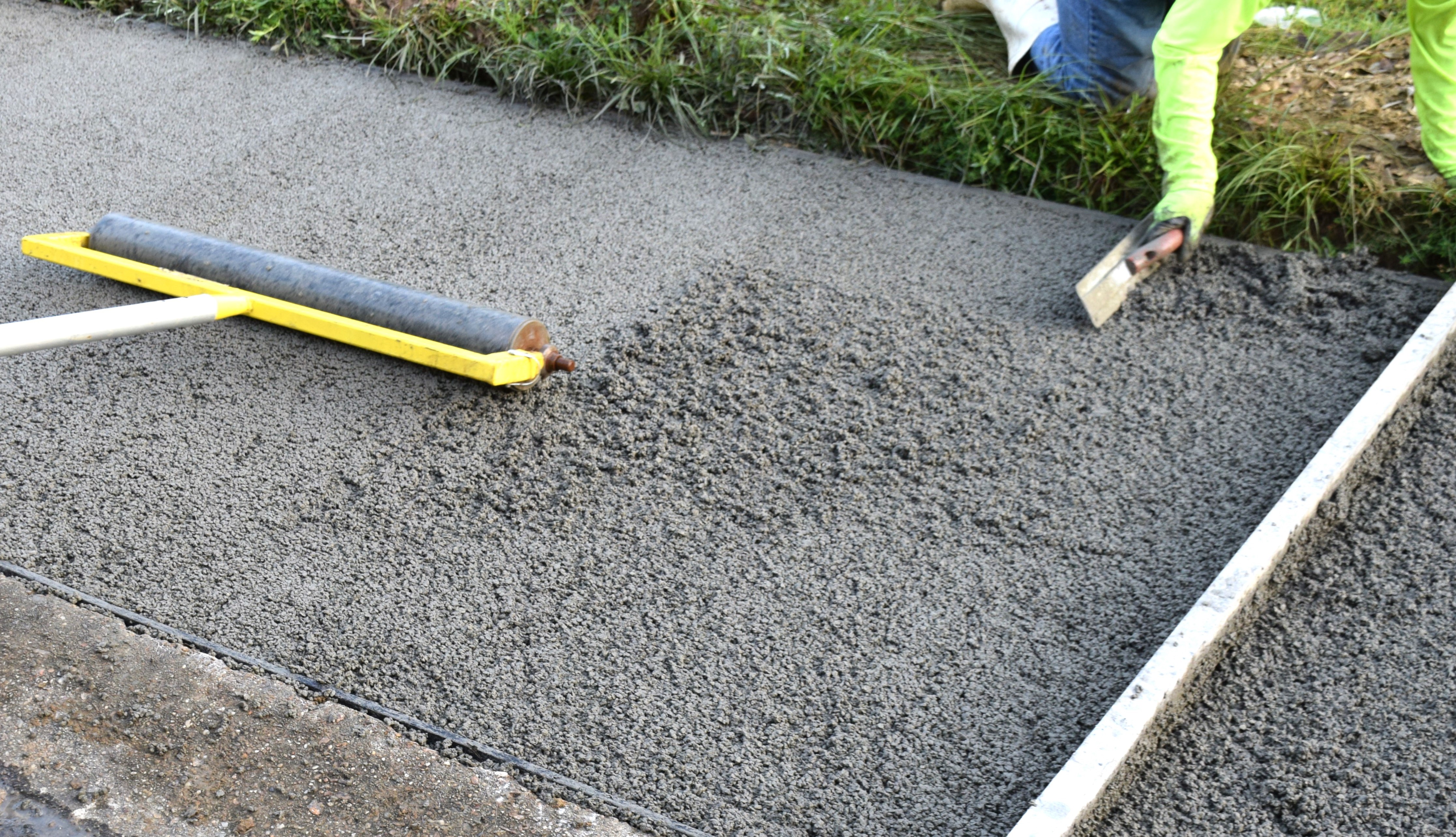 The MOVEBR program is installing pervious concrete on all sidewalk projects for capacity and community enhancement projects to deploy a best practice in stormwater management and help reduce local flooding. The MOVEBR program encourages local contractors to become certified to install pervious pavement through the Concrete and Aggregates Association of Louisiana (CAAL).
Pervious concrete is porous and allows water to pass directly through, reducing runoff and allowing groundwater recharge. Pervious concrete material, construction, testing, and acceptance requirements are quite different than traditional concrete, and the MOVEBR program is requiring contractors for projects that include sidewalk construction to have a certified technician/installer on the project. The goal is to ensure that knowledgeable contractors are selected to place pervious concrete and thereby increase the opportunities for success.
Pervious concrete pavement is a unique and effective means to address important environmental issues and support green, sustainable growth. By capturing stormwater and allowing it to seep into the ground, porous concrete is instrumental in recharging groundwater, reducing stormwater runoff, and meeting U.S. Environmental Protection Agency (EPA) stormwater regulations.