Prioritization of MOVEBR Projects
This article was originally published in October 2019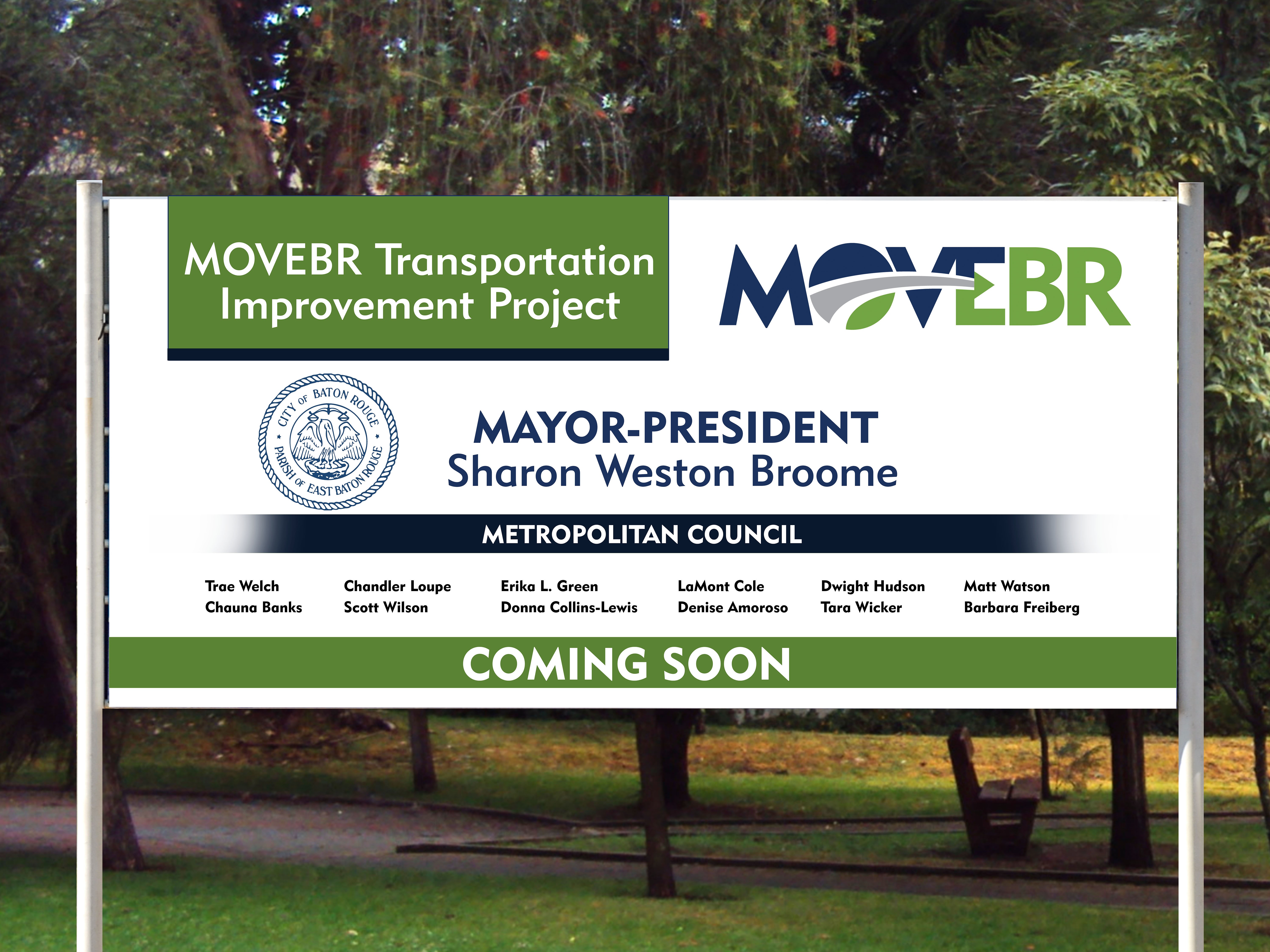 The prioritization of more than 50 MOVEBR projects has been released, along with the locations where traffic signal synchronization and sidewalk construction projects are currently underway. The prioritization of the MOVEBR project followed a process that involved community representatives applying an objective, data-driven process to evaluate the projects.
The first 22 projects that will move forward with funding from an initial bond sale include major roadways such as Airline Highway, Florida Boulevard, Jones Creek Road, Pecue Lane, College Drive, Harding Boulevard, Groom Road and others. The list includes projects that will provide both new capacity and enhancements to existing roads.
On a separate track, the Mayor said projects involving signalization, sidewalks and ADA projects are already moving forward and will be delivered in the first half of 2020 as preconstruction is completed and funding allows.
The committee of ten community representatives provided input from groups such as the Federation of Civic Associations, LSU, the Baton Rouge Area Chamber, the Capital Region Planning Commission, the East Baton Rouge Planning Commission, industry and public works.
With support from the MOVEBR Program Management Team, the committee developed a process to prioritize the projects based on five areas of benefit:
MOVEBR Prioritization Criteria
Readiness to Construct – The project has already advanced into the design and right-of-way process
Safety – The project will deliver measurable improvements to safety
Congestion Relief – The project offers the largest congestion benefit, both locally and regionally
Complete Streets – The project offers the best opportunities for different transportation modes including bikes, transit and pedestrian
Quality of life – The project provides access to public and community spaces
Using data collected for all five criteria, the committee developed a weighted scoring system to identify projects in three priorities:
GREEN PRIORITY PROJECTS – Work on these projects is expected to begin immediately, including procurement of design services, purchase of right-of-way and utility relocations. Some projects will move swiftly into construction since preconstruction efforts are almost complete. Projects identified with the orange shovel icon are expected to move more quickly into the construction phase within the next 24-36 months. Green Priority includes 22 projects.
BLUE PRIORITY PROJECTS -- Several projects in this priority are also expected to start within the next few months and be in construction within the next 24-36 months based on funding availability. In addition, as some of the Green Priority projects are completed, other projects in the Blue Priority that need to follow those projects could be released to advance as funds are available. Blue Priority includes 15 projects.
PURPLE PRIORITY PROJECTS – Projects in this group will begin as funding becomes available through future bond sales or other funding sources. Some of the Purple Priority projects are dependent on others in the Green or Blue Priority group being complete first. As those projects are completed, other projects in the Purple Priority could be released to advance as funds are available. Purple Priority includes 14 projects.
Read the entire MOVEBR Project Prioritization press release.
You can also download all the materials from the October 30, 2019 MOVEBR Prioritization Press Conference below: