Project Update: Mall of Louisiana Blvd
New Mall of Louisiana Blvd Reaches Key Milestone as New Bridges Over Dawson Creek Near Completion
The new Mall of Louisiana Blvd construction is underway. Construction commenced in December 2020 and a groundbreaking was held on January 27, 2021.
The project scope consists of building a new four-lane roadway from Perkins Road to the Mall of Louisiana Ring Road, approximately 1.4 miles in length. It will include tie-ins to the Wimbledon Subdivision at Rod Lavar and Backcourt Drive and a privacy wall will be installed adjacent to the subdivision. Once completed, the new roadway will include accommodations for pedestrians and cyclists that connect to the BREC Trail at Dawson Creek.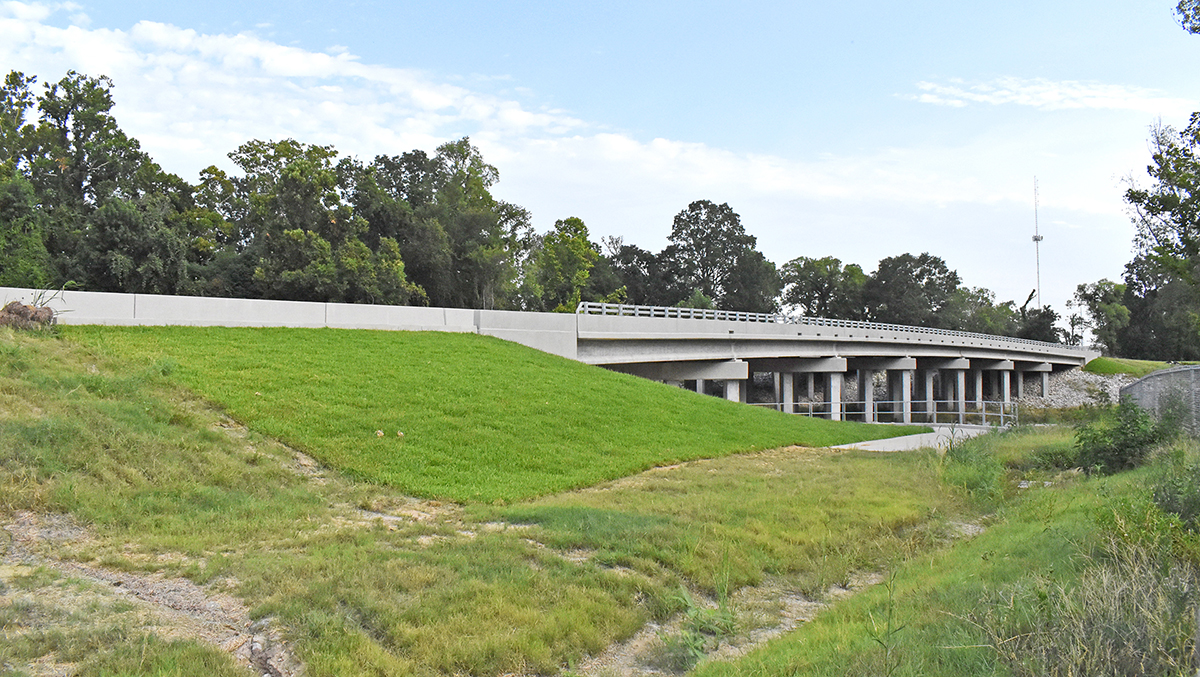 The construction work began with the clearing of the land followed by the building of the two bridges over Dawson Creek, which are near completion. The next component of construction will encompass building the railroad underpass, which is one of the more complex phases of the project. It is scheduled to be let for bid in the 4th quarter of 2023.
In addition to the work happening on the physical roadway, the program management team and the city-parish are working with property owners to acquire the necessary right-of-way at the Perkins Road intersection to prepare for the upgrades at the intersection.
The new roadway will provide an alternate connection to the Mall of Louisiana Ring Road, Mall of Louisiana and I-10 from Perkins Road. The project was designed by Evans-Graves, clearing and grubbing was done by Omega Foundation Service, Inc., and Backcourt Drive and the bridges over Dawson Creek are being constructed by Brown Industrial Construction, LLC.