Stay Connected with MOVEBR on Social Media!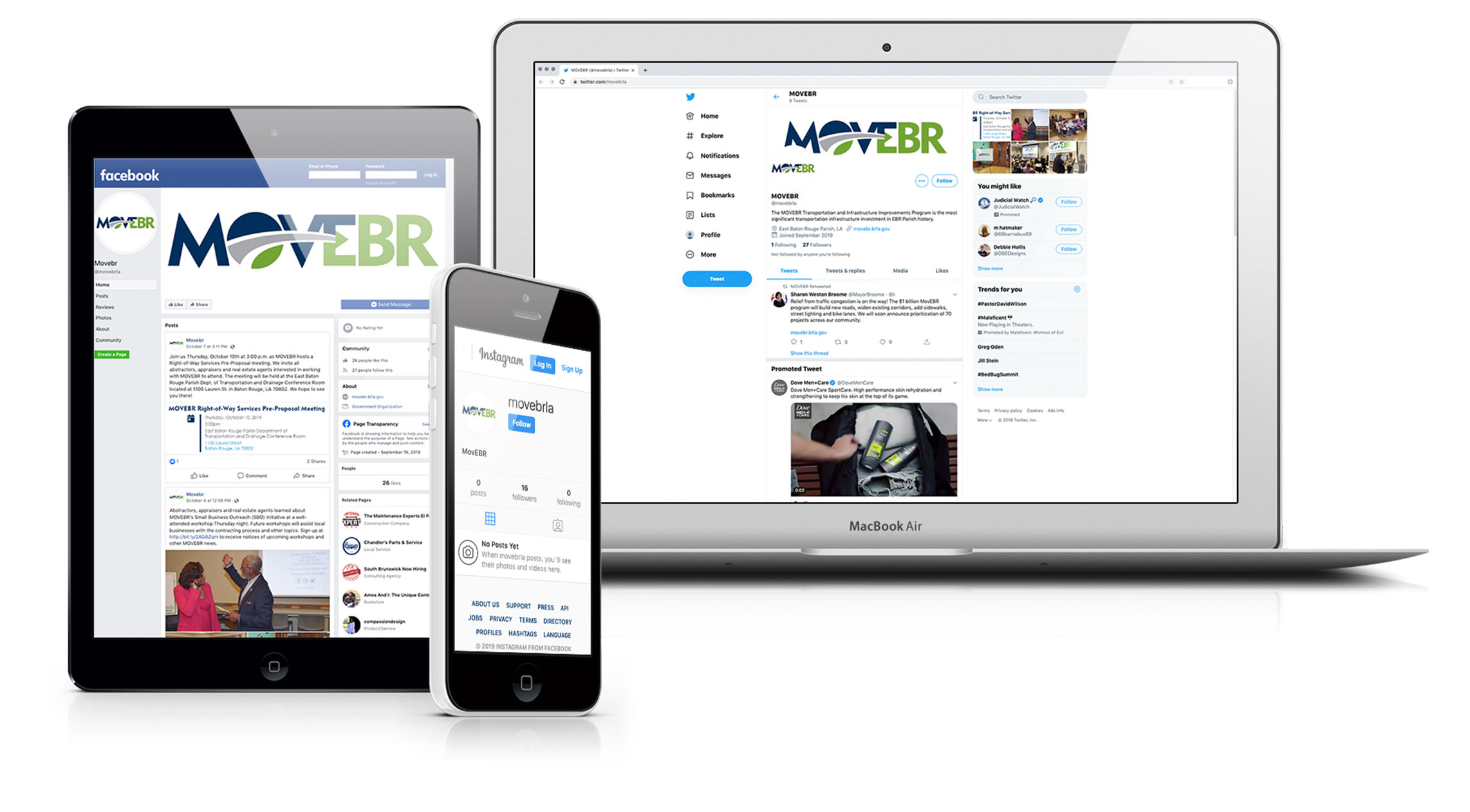 As more projects get underway, we will post our progress and traffic advisories to our Facebook and Twitter. We'll also share photos from MOVEBR project worksites on our Instagram page.
We know transportation and infrastructure improvement projects can result in an inconvenience during your daily commute. Our goal is to keep you informed and to respond quickly to you during the construction phase of these projects.
Social media is the easiest and quickest way for you to see updates, ask questions or share a concern with us so our Rapid Response Team can address it quickly.
Please encourage your family, friends, neighbors and co-workers to follow MOVEBR on social media for the latest information on our projects.