Mayor Kicks off first MOVEBR Construction
New Sidewalks and Improvements coming to 72nd Avenue
Mayor-President Sharon Weston Broome broke ground today for the first MOVEBR construction project, to build new sidewalks and other improvements on 72nd Avenue in North Baton Rouge.
Phase 1 of the 72nd Avenue Sidewalks Project will build new 4-foot wide sidewalks on both sides of the street from Scenic Highway to I-110, improve bus stops and provide ADA compliant facilities for people living with disabilities.
"This project brings a safer, healthier and better quality of life for the residents, churches and businesses along 72nd Avenue," Mayor Broome explained. "It provides safe access to the BREC Scotlandville Parkway and the ExxonMobil YMCA, which are great assets to this neighborhood."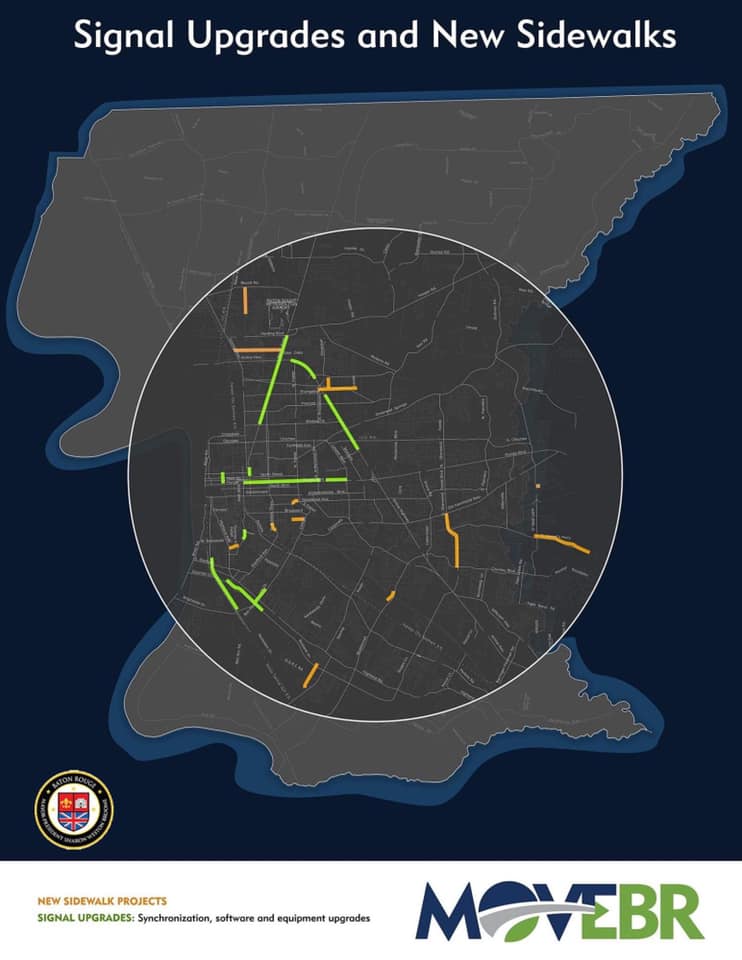 "For the first time, residents will not only have a safer, accessible way to travel, they can also enjoy walking to get some exercise or visit a neighbor," the Mayor added. "Children can get to school safer. These improvements were needed for the neighborhood and to connect this area with commercial businesses on Scenic Highway and Plank Road."
The MOVEBR program includes projects that benefit every part of East Baton Rouge Parish and range from large projects that address traffic congestion to smaller projects that improve neighborhoods.
"Whether you drive, bike, walk or ride a bus to school or work, this MOVEBR project will improve life for everyone along 72nd Avenue," the Mayor said. "In the coming months and years, you will see groundbreakings like this throughout the parish as all 72 major MOVEBR projects enter their construction phase along with numerous new sidewalk projects. The site of orange barrels and construction vehicles will soon give way to over $1 billion in transportation improvements voted for by you, the citizens of East Baton Rouge Parish."
Phase 1 of the 72nd Avenue Sidewalks Project was designed by Professional Engineering Consultants and will be built by Gulf States Services, LLC. Phase 1 is scheduled to be completed by January 29, 2021. Phase 2 will build sidewalks from I-110 to Plank Road.