Meet the Small Businesses in Our New Video Library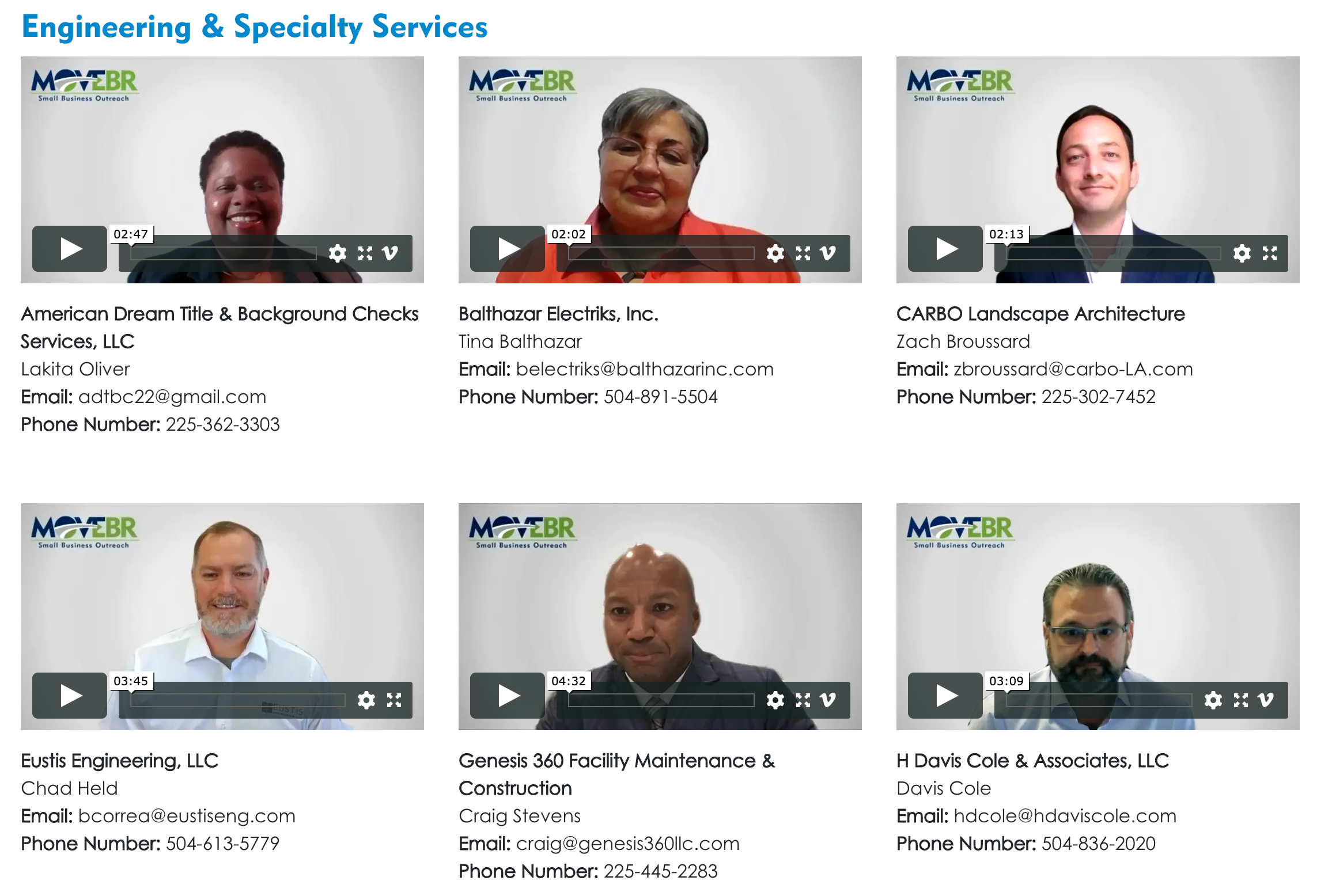 We are pleased to launch a new video library as a resource to meet small businesses for teaming opportunities or project work on the MOVEBR program.
We invited our small, minority, woman and veteran-owned companies who have signed up with our Small Business Outreach Initiative to record a brief introductory message about their companies.
Our first round of interviews includes 20 small business owners interested in providing services on MOVEBR projects. Please take a few minutes to meet these small businesses in our video library. They have provided information about their companies as well as their capabilities and experience in a brief 3-4 minute interview along with contact information for you to continue the conversation.
Networking is difficult when in-person meetings are limited and our hope is this gives you a resource, available to you 24/7, to help us build meaningful participation by small businesses throughout the MOVEBR program.
If you know of a business you would like to encourage to participate in the small business library, please share this information to register for an interview. You can also view the list of small businesses on the MOVEBR website who have submitted to be considered for direct appointments by the City-Parish on MOVEBR projects.