Featured MOVEBR Project: Mall of Louisiana Boulevard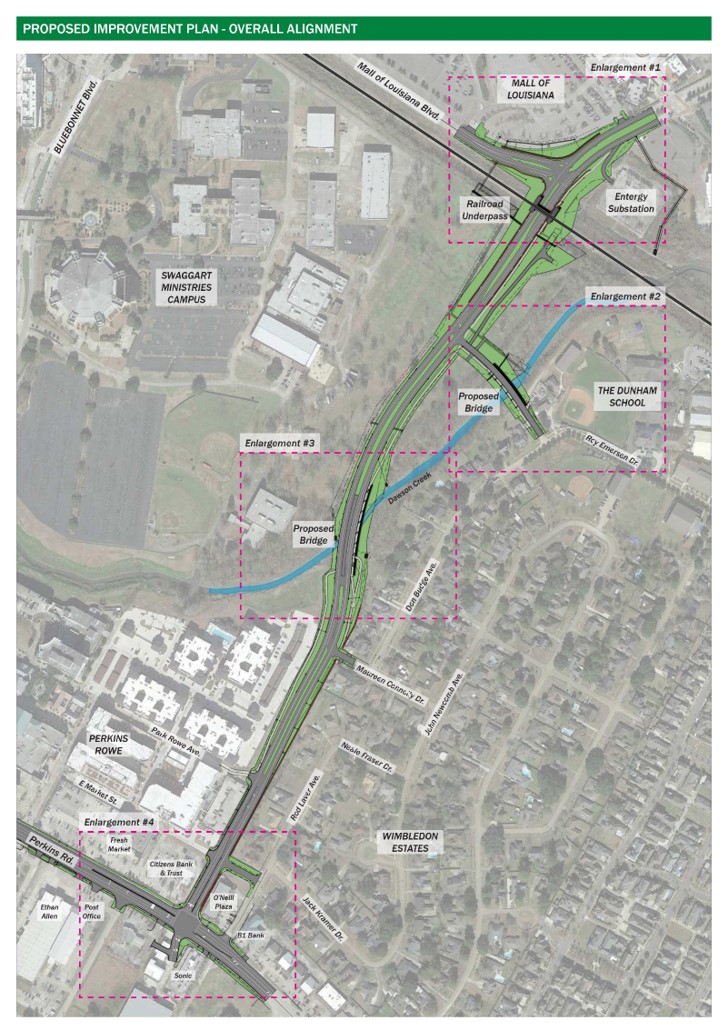 Construction is underway on new capacity projects, including the Mall of Louisiana Boulevard project, to provide features for motorists, pedestrians, and cyclists.
The Mall of Louisiana Blvd. (Picardy-Perkins Connector) Project began construction in 2020 to increase capacity in the area. On October 29th, the MOVEBR Program Management Team updated the public on the status of the project via a virtual public meeting. The team discussed the project's features and presented the anticipated project timeline. This initiative, which will provide an alternate access route to the Mall of Louisiana and outlets for the Wimbledon Subdivision, is anticipated to be completed in 2023. Watch a recording of the public meeting.
This capacity project features a newly constructed four lane road connecting Perkins Road to the Mall of Louisiana Ring Road and a 10-foot-wide shared use path that connects to the BREC Trail at Dawson's Creek. The project was designed by Evans-Graves Engineering and is currently in the construction phase, which consists of several components. The construction elements were de-bundled into several bid packages, fulfilling a small business outreach initiative goal of ensuring meaningful participation by small, minority, woman, and veteran owned businesses with the program. The first of those packages were awarded to Omega Foundation Services, Inc. for clearing and grubbing of the greenfield area to prepare for the construction of the new roadway.
To learn more information, visit the Mall of Louisiana Blvd. Project Page.