Florida Street ADA Compliance Project Complete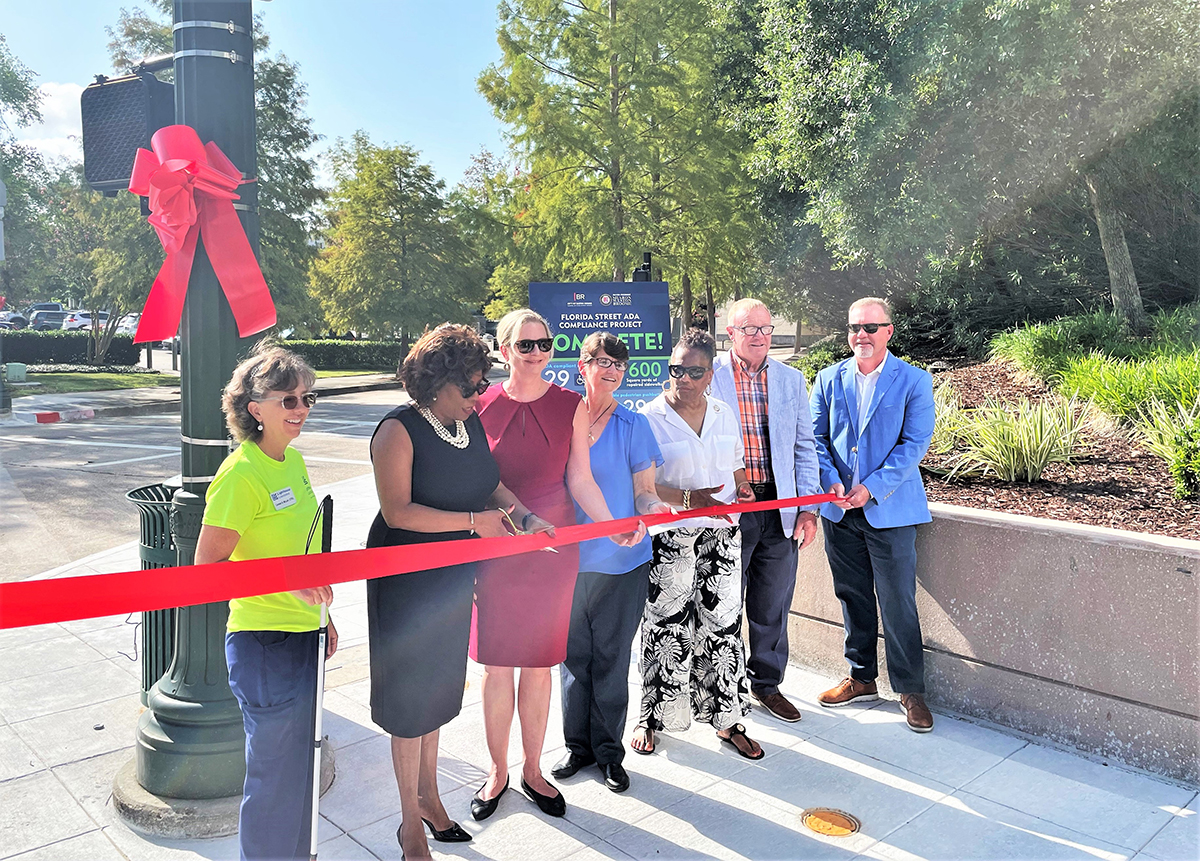 The Florida Street ADA Compliance Project is complete, improving access along the route of the future Bus Rapid Transit (BRT) service. The MOVEBR program management team and project contractor Triumph Construction worked to build the improvements in sequences around Mardi Gras parades, a marathon, school traffic, a legislative session and special events to keep downtown moving during construction.
The Florida Street ADA project included removing and replacing sidewalks and driveways to provide ADA compliant slopes, adding corner bulb-outs at certain intersections to calm traffic, and reduce the distance for pedestrians to cross. Along with adding ADA ramps and crosswalks, adjusting the height or orientation of existing pedestrian push buttons, and replacing some pedestrian push buttons with audible push buttons.
The MOVEBR program worked proactively with downtown businesses, schools and event organizers and with the Downtown Development District (DDD) staff, providing monthly updates at its board meetings. Because of the daily influx of people to downtown job centers, updates on the project were also provided through a digital ad campaign geo-fenced to reach commuters to the downtown area.
You can read more about the Florida Street ADA project here.