MOVEBR Project Team Holds On-Site Meeting to Get Stakeholder Feedback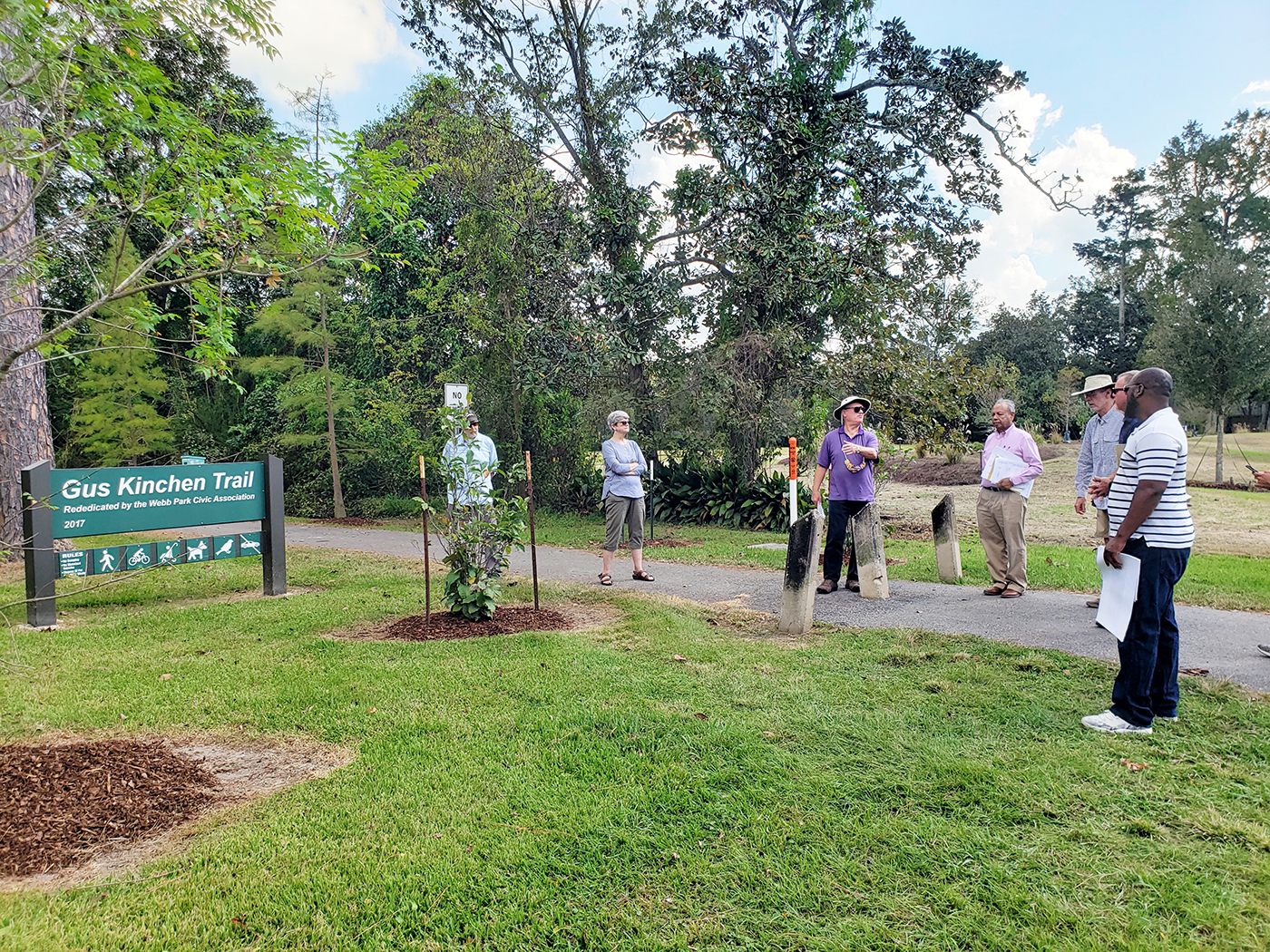 The MOVEBR program conducted a walking meeting on the site of the Hidden Bike Path project, known as the Gus Kinchen Trail, in the Webb Park neighborhood to give stakeholders an opportunity to provide feedback on proposed improvements to the path. You can read more about this project here.
The Hidden Bike Path project proposes to upgrade safety at street crossings, improve various elements along the Gus Kinchen Trail in the Hundred Oaks area, including potentially adding lighting. The path connects College Drive to Country Club Drive and a group of engaged Webb Park residents have been active in the maintenance of the trail for several years now.
A photo gallery of the stakeholders meeting can be viewed here.