Five Public Meetings Held in First Quarter of 2022 to Get Input on Projects
A First Look at Lee Drive Improvements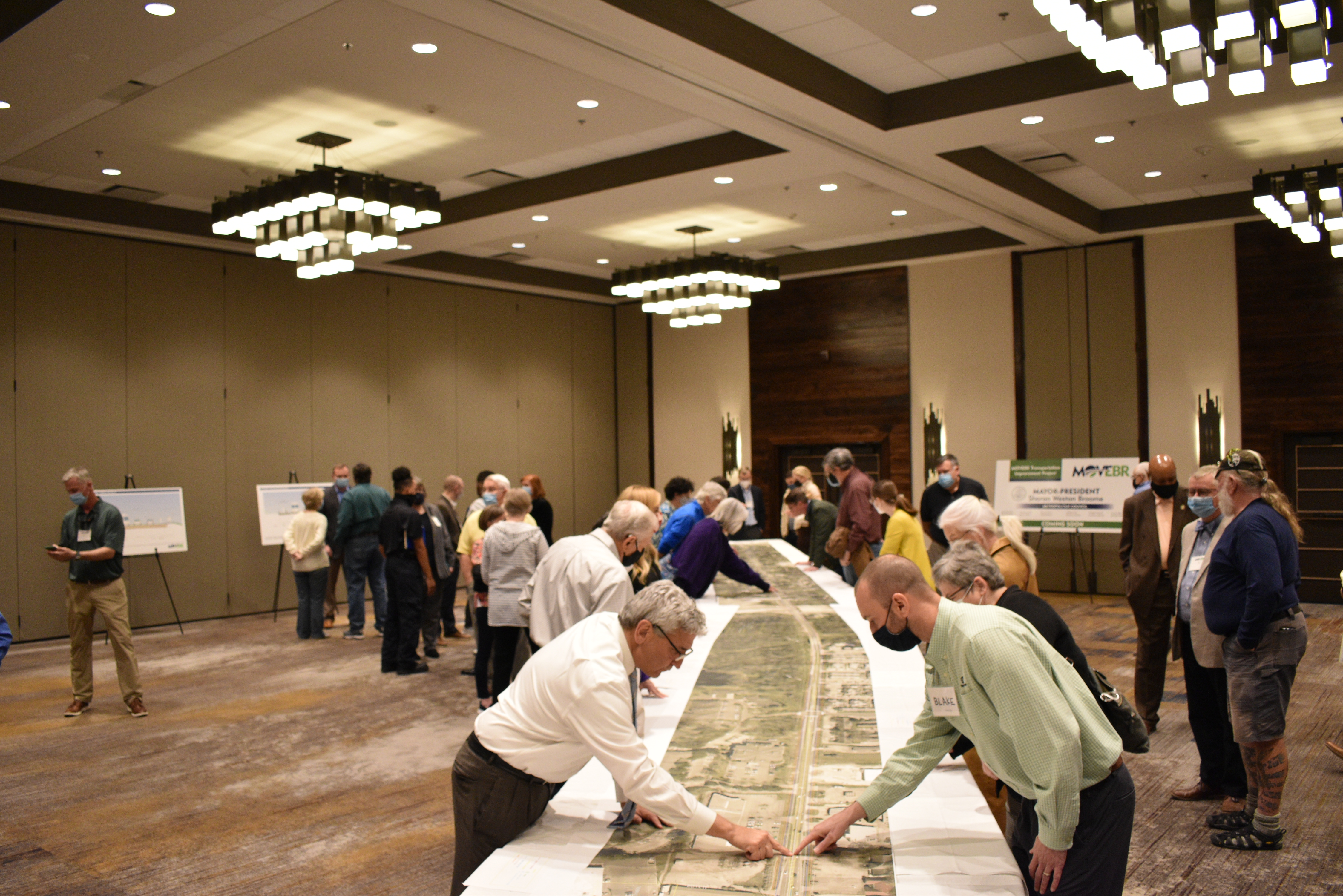 Public input is an important part of building successful projects and the MOVEBR program held five public meetings during the first quarter of this year to share design studies, inform the public and gather public comments on projects throughout the parish.
On February 9, attendees had an opportunity to review the proposed improvements to the Lee Drive (Highland – Perkins) Corridor, engage with representatives of the City-Parish and the MOVEBR Program Management Team, and ask questions.
Currently, Lee Drive is a two-lane roadway from Poplar Street to just north of Highland Road, where it turns into a four-lane roadway. Proposed improvements for this project include adding a center turn lane for the length of the corridor to facilitate turning movements. This will assist in allowing traffic to flow on Lee Drive continually. New and/or improved signals will be placed at the intersection of Boone & Lee along with Hyacinth & Lee. The Bayou Duplantier Bridge will remain two lanes and be improved to include a protected sidewalk with concrete barriers.
The improvements on the corridor will also include facilities for pedestrians and cyclists. For pedestrians, there will be a 5-foot sidewalk on both sides of the roadway, crosswalks at major intersections, and at least two pedestrian refugee islands crossing Lee Drive. The current preliminary design concept presents a dedicated bike lane on both sides of the roadway for cyclists. Additionally, the project will include drainage improvements.
In fulfilling the program's commitment to inform and engage stakeholders, meetings were held with key stakeholders along Lee Drive prior to the public to present the preliminary concept and seek their feedback. Construction is anticipated to begin in the Fall of 2023 with the clearing and grubbing of the roadway, followed by utility relocations, then the roadway construction. It is estimated that construction will take approximately three years. The College Drive enhancements will follow this project.
You can review the open house exhibits and find out more about the information here.