Public Meetings Held for Baker, North Baton Rouge and Old South Baton Rouge Projects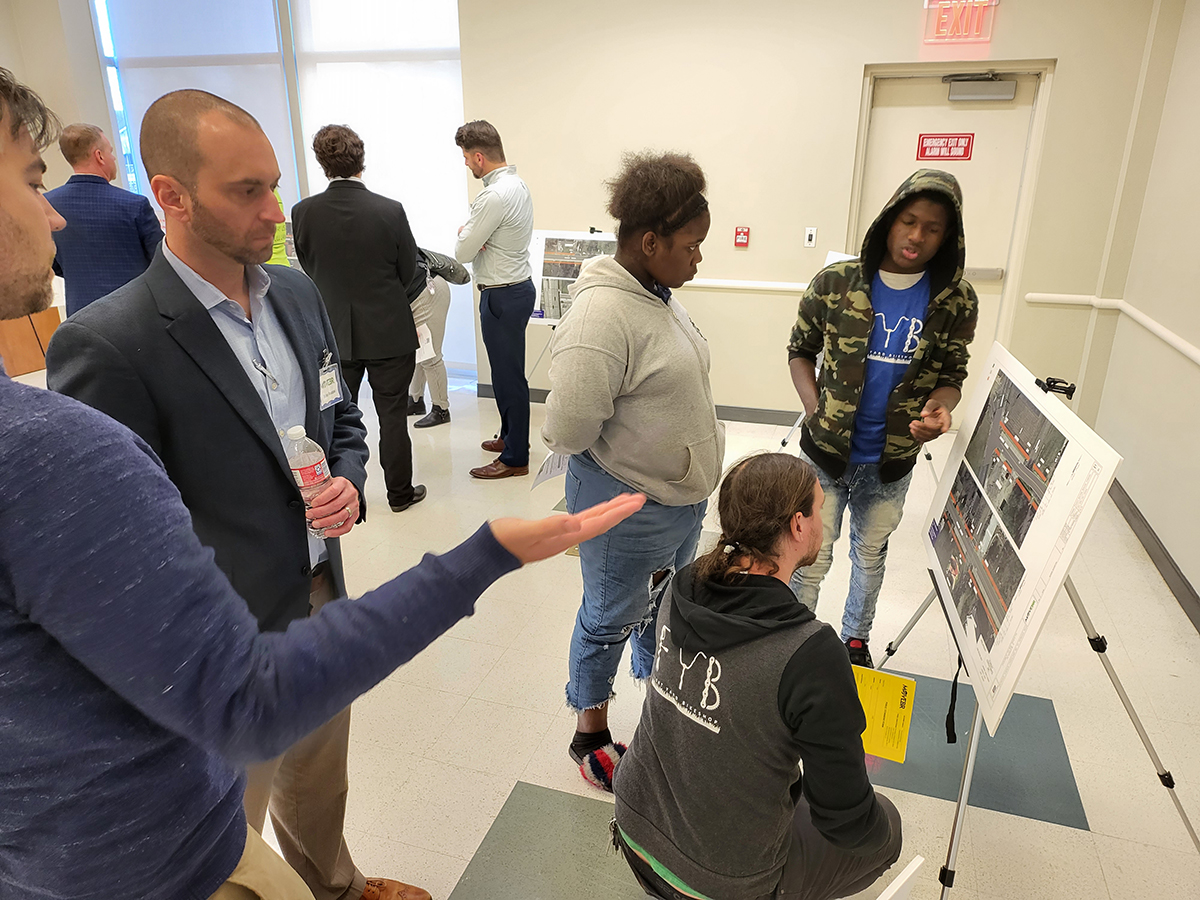 Four public meetings held in the first quarter were for projects aimed at improving pedestrian and bicycle mobility, ADA compliance and public transit access. On January 10th, a community open house for the Elm Grove Gardens Sidewalks project was held at the Jewel J. Newman Community Center, where information on other Scotlandville area projects was provided by BREC and the Center for Planning Excellence.
The Elm Grove Garden project will build new sidewalks, providing ADA compliance, and accommodate bus transit stops along each side of Elm Grove Garden Drive from Blount Road to Rosenwald Road.
On February 15th, a public open house was held at the ExxonMobil YMCA on the Plank Road Corridor Enhancement Segment 2 project, from Dawson Drive to Harding Boulevard. This project will enhance pedestrian and cyclist mobility and add signalized intersection improvements.
For the Groom Road Corridor Improvement project, a virtual public meeting was hosted in partnership with Baker Mayor Darnell Waites on March 3rd. This project will enhance pedestrian and bicycle mobility for users traveling to schools and other public facilities along the corridor, and drainage is being analyzed and improved to help reduce local flooding.
On March 10th, a public open house was held at the Carver Branch Library for the Terrace Avenue Corridor Improvements project, which is our featured project in this newsletter.
A complete list of MOVEBR projects can be found on the website where you can sign up to follow projects in your area.